Bribie Island Classic Boat Regatta
Dear Chuck,

Here are a few photos from the Bribie Island Classic Boat Regatta (22/23 May 2004).
Here is Miles Porteous' Rogue, loaded with Miles, Amanda, and two kids.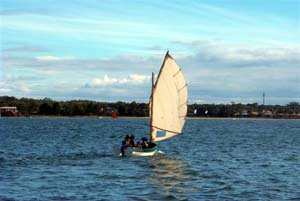 (click images to enlarge)
The remaining pictures are of My 16 year old son David's Janette which was launched in "rowing and outboarding" trim only.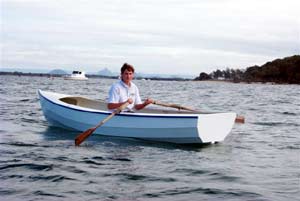 The delays in getting her completed to sailing stage are due to the fact that he is working at McDonalds after school to pay for the boat. He has done a fine job of building her, and she drew a lot of attention at the regatta.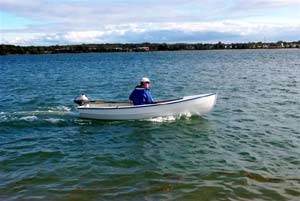 The outboard-powered shots show Geoff and my oldest son, Geoff, and one of me with a tiller extension. The motor is a Honda 2hp at low power setting.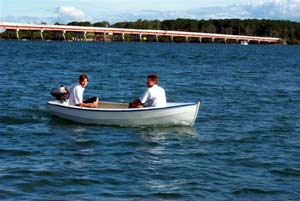 John Welsford designs were well represented at the regatta - 1 Janette, 1 6m Whaler, 1 Rogue, and 1 Houdini.

Ross Lillistone
Bayside Wooden Boats