RB-42
I wanted to thank everyone for thier advice and comments. I finished my boats a couple of weeks ago and have been rowing almost everyday since. The little dingy was a warm up/confidence builder taken from Hannu's boats website. The second is JM's RB42. I added a bit more skeg (as suggested by Herb). The boat is a beauty and performs beyond my expectations.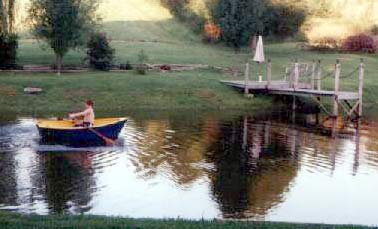 The rb42 is white with wood decks and gunwales. All the pics I had seen of the boat before almost made me not build this boat. I liked it's function but thought it would be very ugly. I was so suprised to find it looked quite lovely.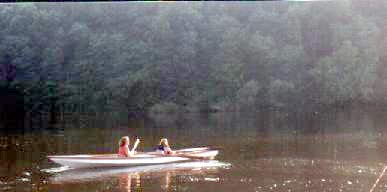 I'll start my next boat this winter when it is too cold to be out.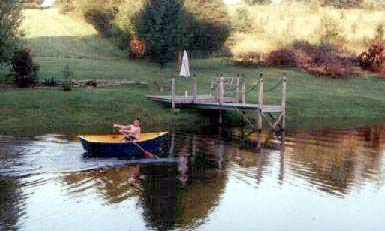 Wade