"Rust Check on the Bounty"
The attached photos document freeing up some seized shackles on "HMS" Bounty.. The "Bounty" winter at The Pier in St. Petersburg, Florida every year. She's a beautiful replica of the original, but built 1/3rd. larger. Tour their website at: https://www.tallshipbounty.org/ for all the real scuttlebut.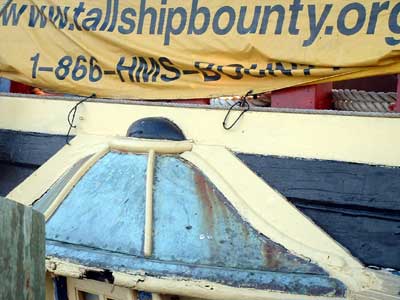 A young lady crew member, Jennifer Kramer, was struggling with the rust seized shackles using a vise with a gallon jug of WD 40. She wasn't getting anywhere. Even clamped in hard and using a big marlin spike as a lever wasn't working. We added a 14" crescent wrench to lengthen the spike for more leverage. No joy!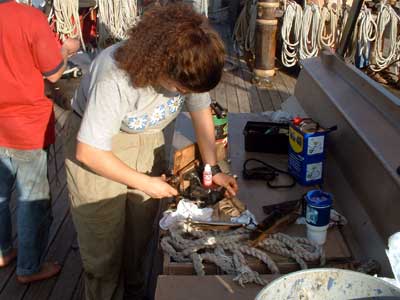 I took pity on her and went to my car, where I knew I had a couple of trial size bottles of good old Rust Check..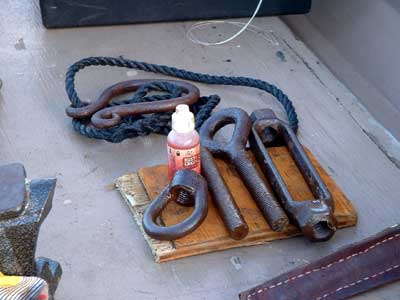 She put a few drops on each end of the threads and off it came after a few minutes rest to permit penetration. Critics would say that the hour she spent wrestling it with the WD 40 is what got it off. The proof is that it worked the same on three more shackles she hadn't started on yet!
The next day they used it to repair the anchor capstan that had been seized up for years.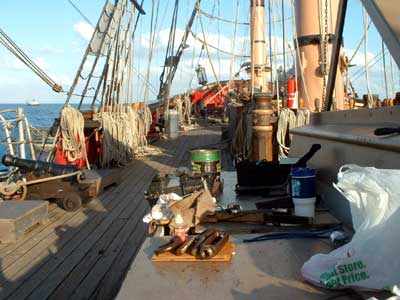 Three cheers for Rust Check.
I'm a volunteer crew member of "HMS" Bounty, onboard for winter maintenance, working a day a week, learning lots, and having a ball.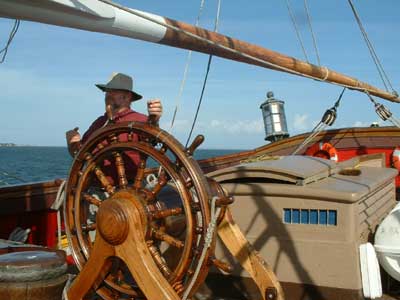 Bo'sun Bruce Hector RCN(R) ret.
Reporting from sunny Florida