About the Author
Last year my wife and I moved from Virginia to Washington so that I could attend the School, where I am now in my second quarter.

This quarter, I'm in the contemporary wooden boatbuilding class (we're in our second week), and am one of five students building a Caledonia Yawl. I've been taking 25-30 pictures a day of the building process, and figured Duckworks would be interested in an occasional article on the school, what my class is doing, and what the other two classes (Traditional Large and Traditional Small boat Building) are doing.

We have eight boats in progress on campus at the moment; all of them as different as night and day (a Pete Culler sampan, the Oughtred-designed Caledonia Yawl, a Wilborn dory, a Monk-designed fishing skiff, a Swedish kostaboat or kog, and a couple more).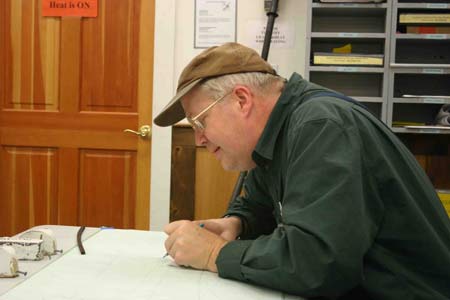 Pete Leenhouts
Port Ludlow WA