Opti-Plus
Duckworks published the story of my homemade Opti-Plus boat last year.
Attached is a current photo from this past week.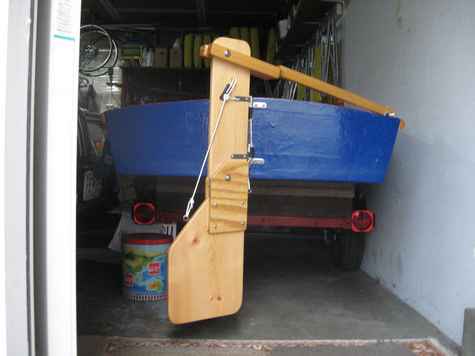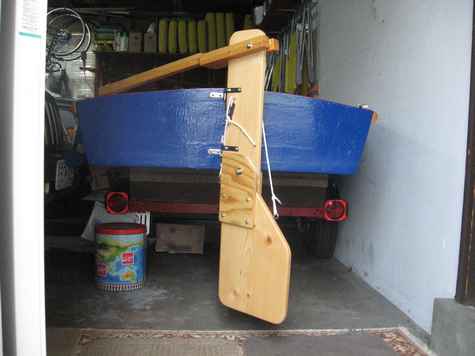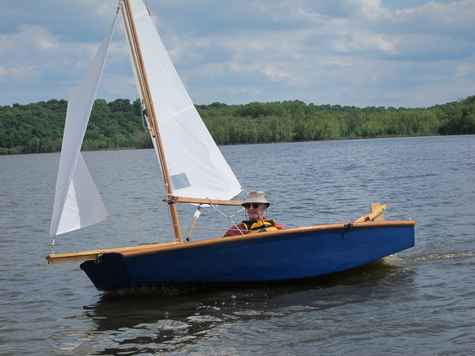 I sail it on our local 330 acre Creve Coeur Lake. Due to St. Louis County Parks not getting the docks put in last summer, I decided to build a kick-up rudder over the winter to facilitate launching and unlaunching without the benefit of a dock. Attached are photos showing the new rudder.
As you can see from the boat photo, the Opti-Plus sails quite well.
Jack
---
---
Strip Canoe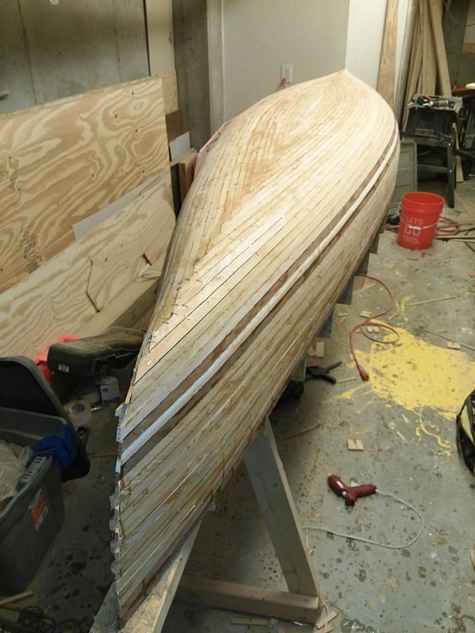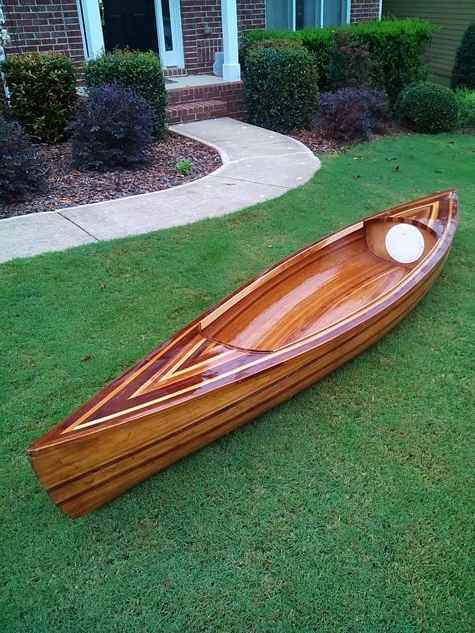 Got home from the FL120 and had to strip a boat - just put the last strip on my canoe to match my wife's.
Scott Widmier
---
SCAMP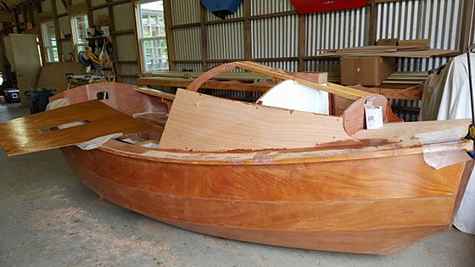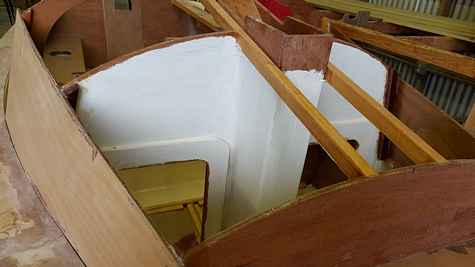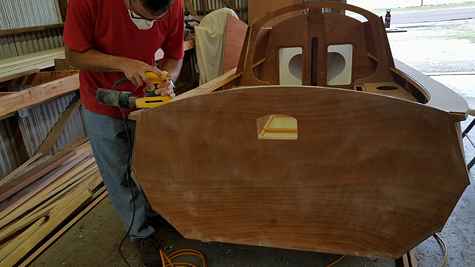 Here's a SCAMP from one of the Port Townsend Scamp Camps being completed down at Farley Boat Works in Port Aransas, TX by its owner. There are a number of such boats unfinished in garages and storage. Farley offer a wonderful service to guide you through finishing in their roomy shop.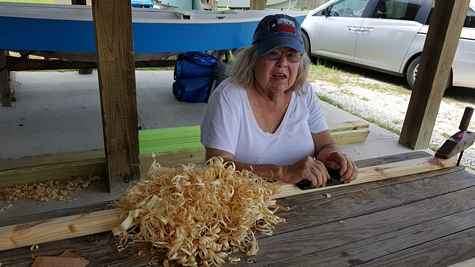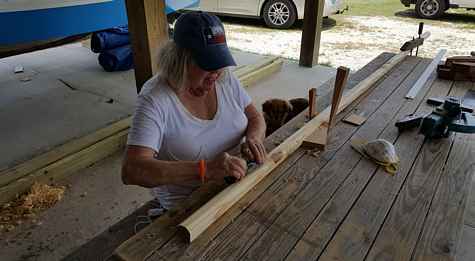 Moved on to spar planing, using a low angle block plane to turn square blocks into round boom and yards. Susan Ford and I created huge piles of wooden curls most of afternoon and we are only part way there. These spars were cut from pine lumbar bought from a local lumbar yard. The Saturday Night Special has a 17 foot birds mouth masts are out of Douglas fir.
Jackie
---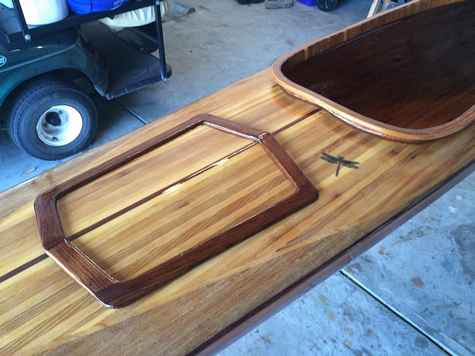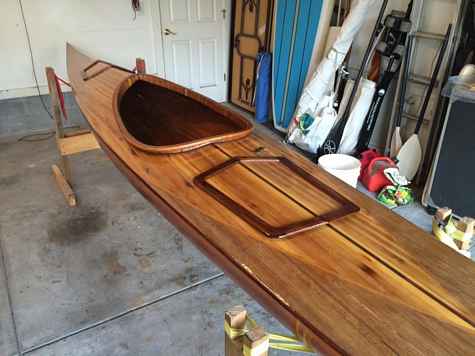 After years of inaction, I have finally gotten off my duff, grabbed the bit in my teeth and vowed to complete my long suffering Nick Schade Great Auk kayak in the next 30 days. Epoxy sealing coats are on. Some light sanding next week and then I'll move on to varnish. Is that a light at the end of the tunnel?
Shawn
---
Naut 350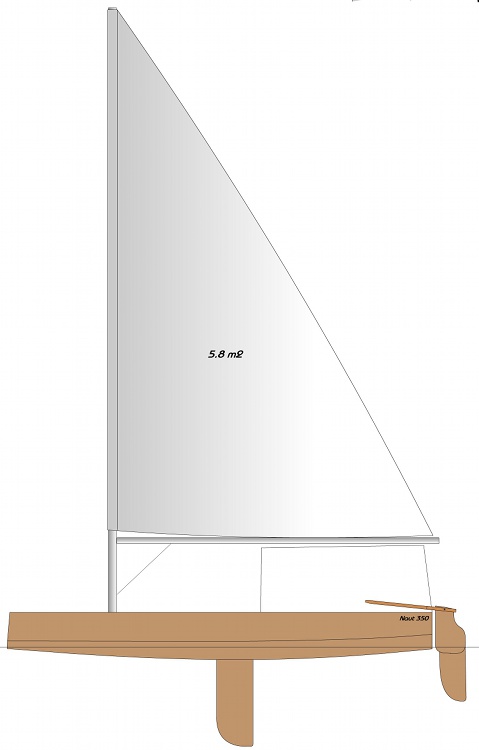 Another cool new design, Naut 350, from Jérôme Delaunay.
A available in imperial and metric.
Chuck
---
Matinicus
Mouse came out from under cover this weekend, to get cleaned up, and to fix up a couple of split floorboards.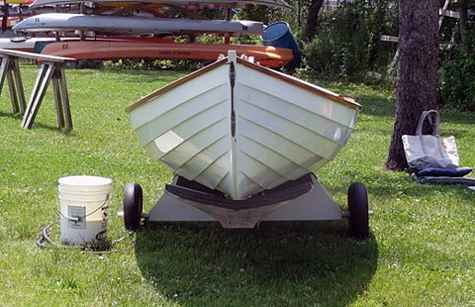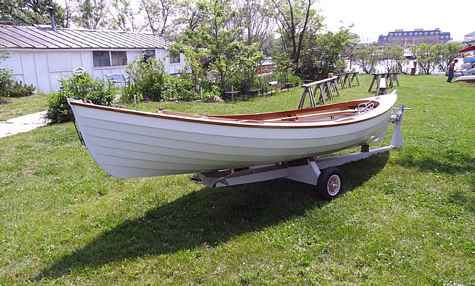 It's a Matinicus double ender - called a peapod by most of us. This is the model built by the Youngs on Matinicus. Walt Simmons acquired the molds back in the early '70's and took off the lines. Much slacker bilged than the Matinicus in Gardner's book. Kind of twitchy, but really fast in light air.
Jim
TSCA - Traditional Small Craft Association
---
Scow 420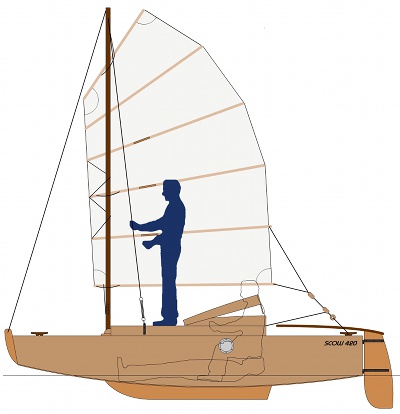 Free Scow 420 plans both metric/imperial, download & share‬.
---
Seaclipper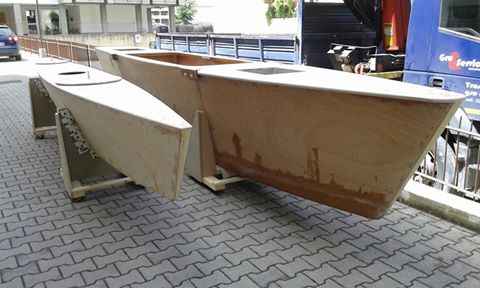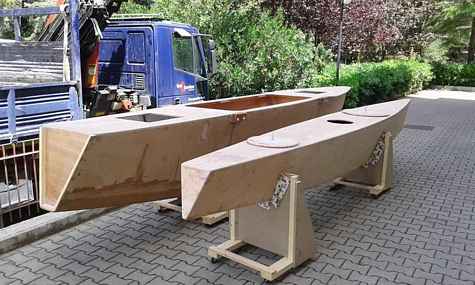 We've completed the three hulls of the SEACLIPPER20 trimaran: here are the vaka and one of the amas. More details in our blog:
Giuseppe Bianco