Sawfish Kayak
Video of the tricked out sawfish kayak for fishing.
Josh
---
---
Peapod Turning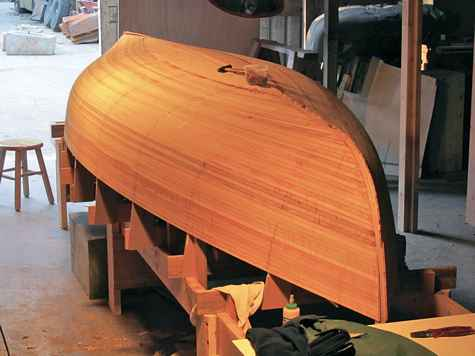 Finished Planking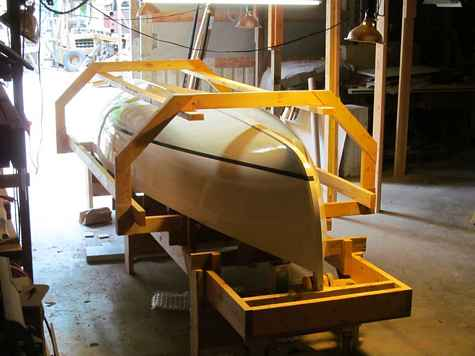 Read to turn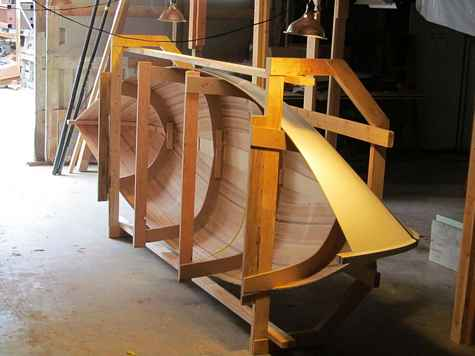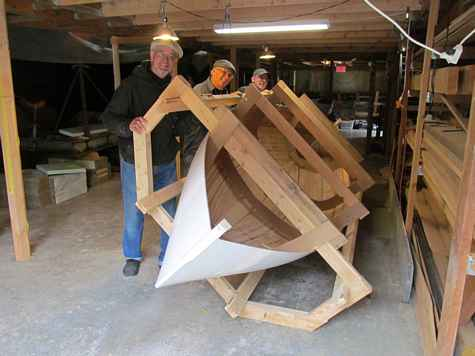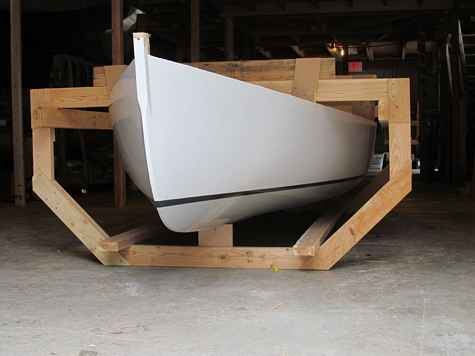 Safely turned
Here's some pics of turning the pod. Glued on gunnels and cut out bulkheads by now. Kees Prins
Submitted by Tom Gale
---
Duo 480 Jigsaw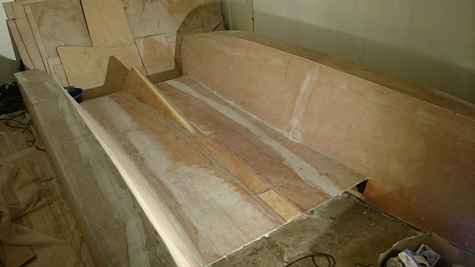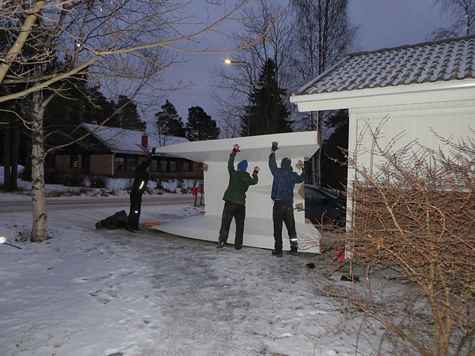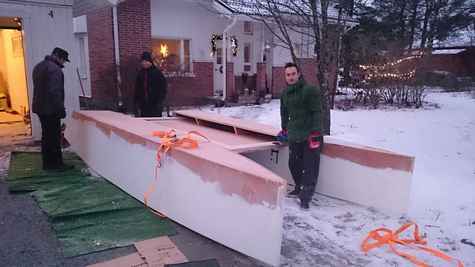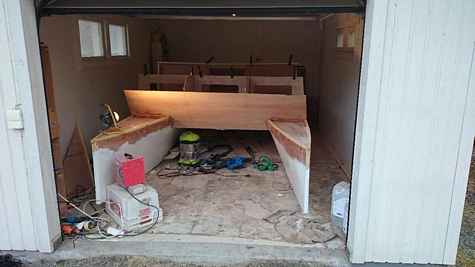 Another DUO 480 "jigsaw" under construction. This time in Finland. The climate there makes building an Epoxy composite construction not so easy.
*****
DUO 660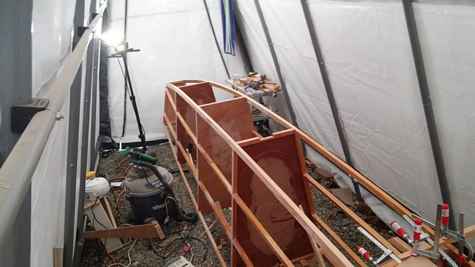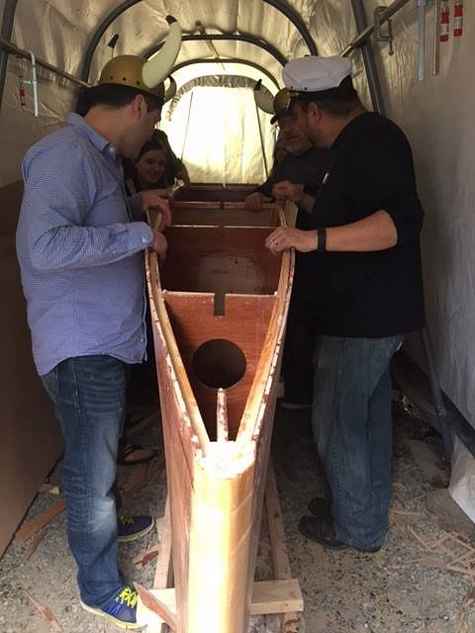 Here some photos from a DUO 660 under construction in Seattle.
The first hull was turned on Monday. On his blog is a video from the turning "party".
*****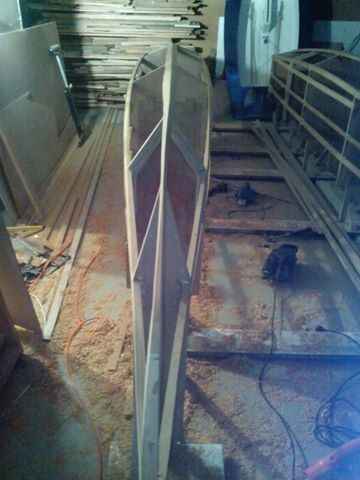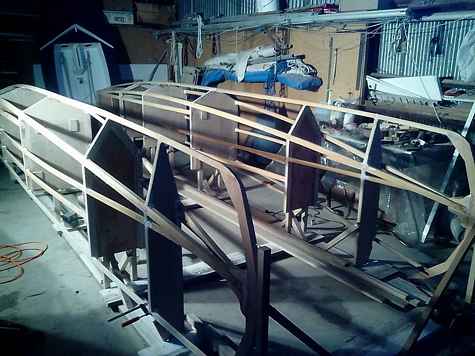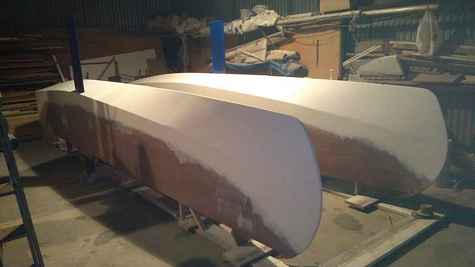 Here the next cat under construction. This time an ECO(nomy) 5.5 cruiser.
Bernd Kohler
---
AF4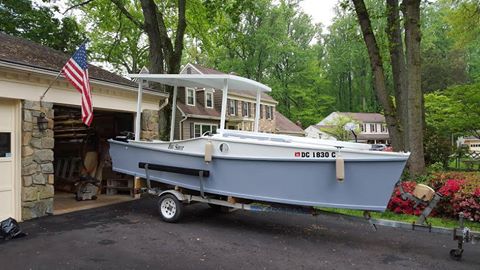 My brother Brian rolled this AF4 out of his garage. Has a 9.9 four stroke with remote throttle and steering. Might make that Erie Canal trip yet!
Tom David
---
Malindi, Kenya
My Job as a consultant means I often travel to out of the way places. Recently, I spent three days in Malindi, Kenya on the edge of the Indian Ocean. There is a small fleet of fishing dhows in the bay. These are hard working men and boats. Everything local made. Nothing supercilious.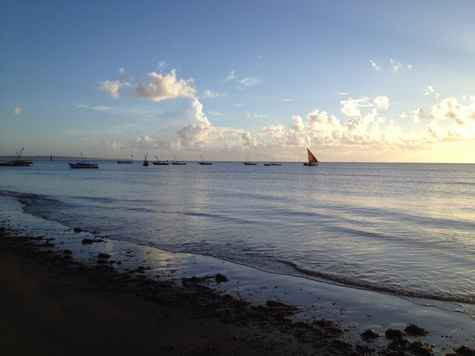 The shoreline of this calm bay.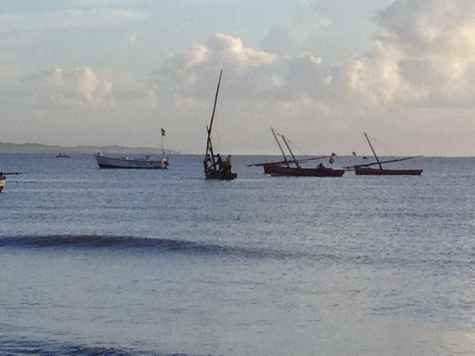 The fleet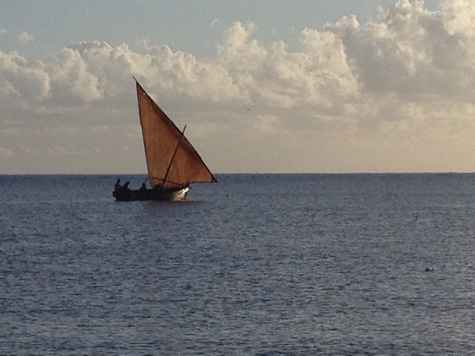 Heading out for the day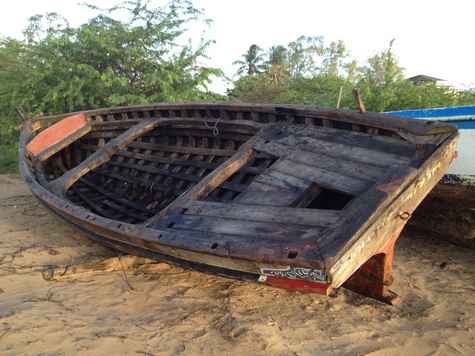 Awaiting repairs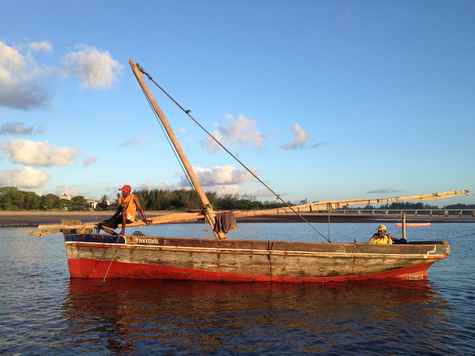 I talked with these two men as they readied the boat and waited for the tide to lift them. Zoom in (below) on the yard and notice that there is an extension spliced on and lashed.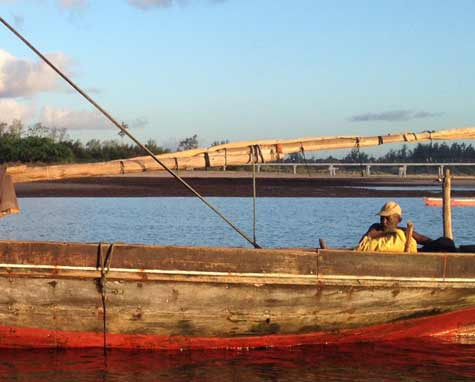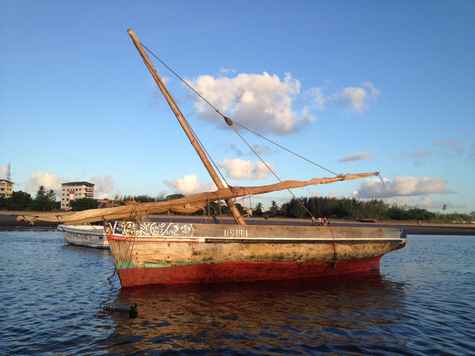 Another boat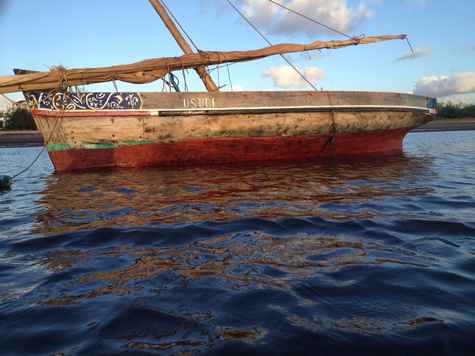 They feature heavy grown knees and thick planking. The breast hook was also a grown massive timber. I can't be sure but the iron spikes holding the planking to the ribs liked to be hand forged and square.
Malindi is a popular destination for Italian tourists. Good accommodations, restaurants and an airport. Go check them out! I had a wonderful visit!
Jonathan Bornman
---
Pilgrim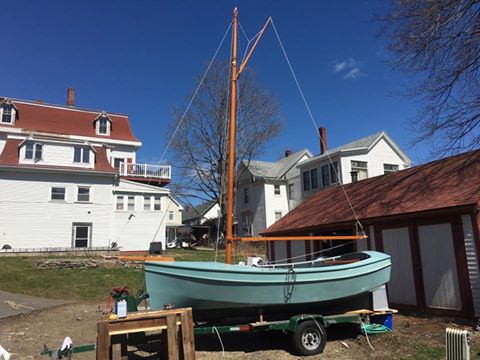 Watch this space, Jeff's made a particularly nice job of Eliza Jane, and she's going in the water for the first time in less than a week. All the best on the day Jeff, its a very special time, there is nothing quite like seeing the result of all that work bobbing gently on her natural element!
It's a Pilgrim, big comfortable daysailer/camping cruiser. Originally designed for use on a really rough and rugged coastline.
John Welsford