1880s Bateau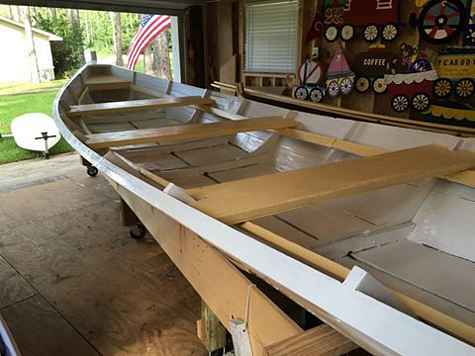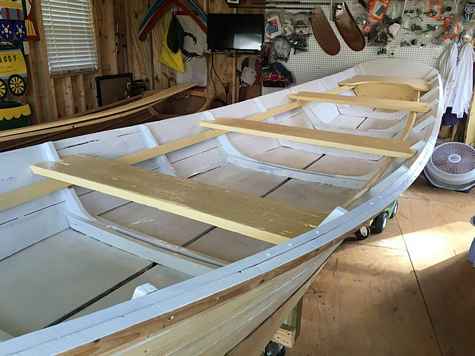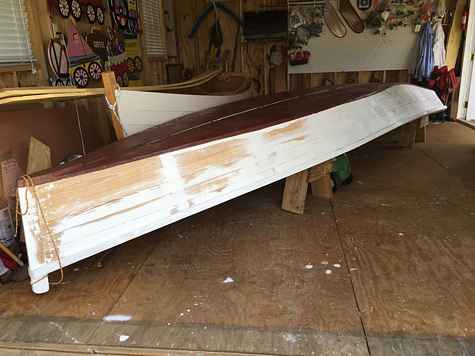 We are restoring an 1880s Bateau, designed by Capt T. P. Leathers of the steamboat(s) "Natchez" fame. She looks a lot like lower Mississippi river skiffs of the time.
Kent
---
---
Zuider 32
James Ruley's 32' Zuider Zee Cruiser is taking shape in his back yard.
Jeff Spira
---
SNS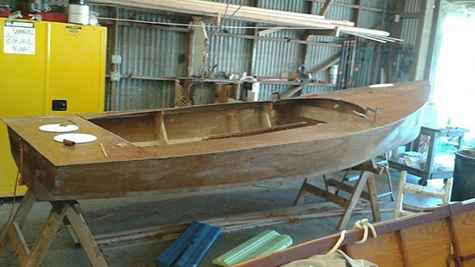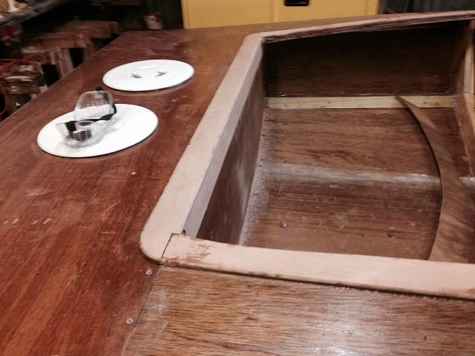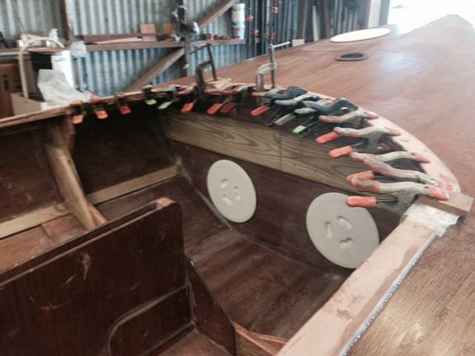 Farley Boat Works working on Jackie Monies two Saturday Night Specials. Thanks to Charlie Jones for the photos.
Chuck Leinweber
---
Fins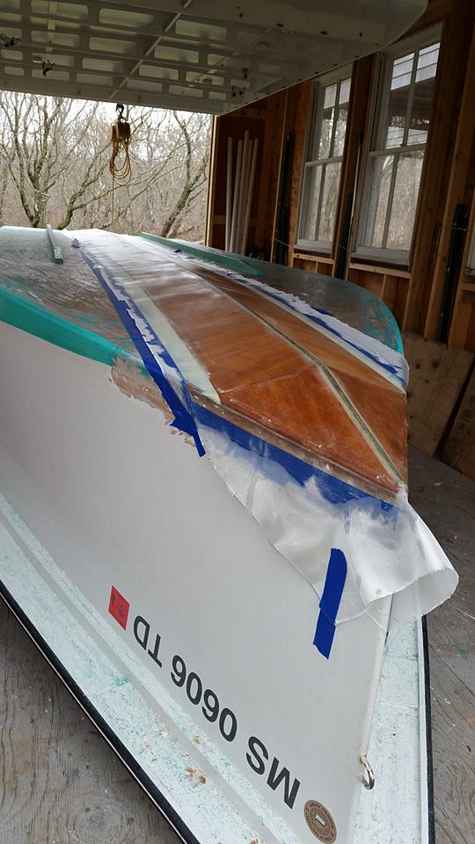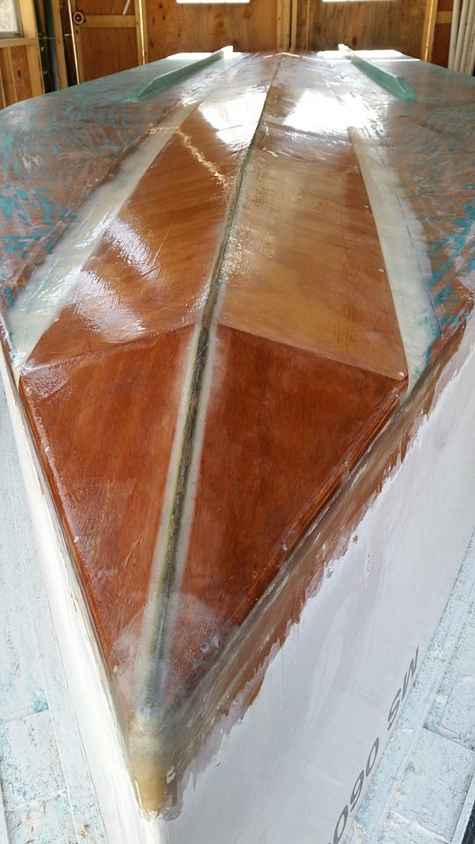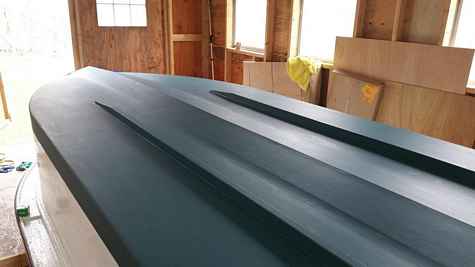 Really went banging through the chop this weekend on "Grub".
It was the first time I felt relaxed with the motion and sound of the boat in rough water.
I'm thinking it was because of two recent changes to Grub: the new keel which significantly changes the impact of chop, and the addition of Doel-fin hydrofoils on the engine which stopped any cavitation in confused water, and very subtly changed the sound of the engine.

Tom David
---
30' Cornish Motor Gig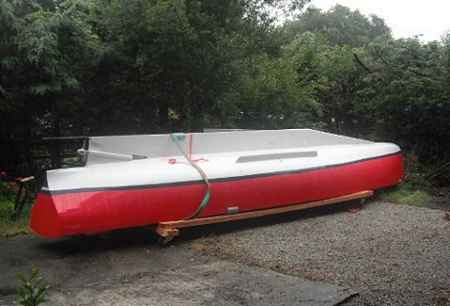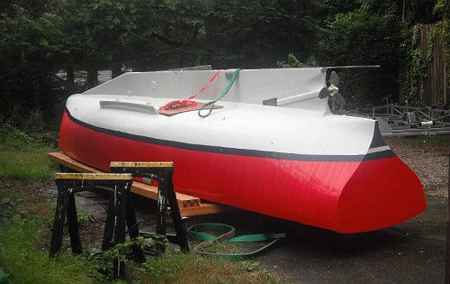 New designs often take quite a time to come to fruition so I am always glad to see photos of work I did several years back - here are some recently received of the 30' Cornish Motor Gig with hull finished.
Paul Fisher
---
Perfect 10 Tug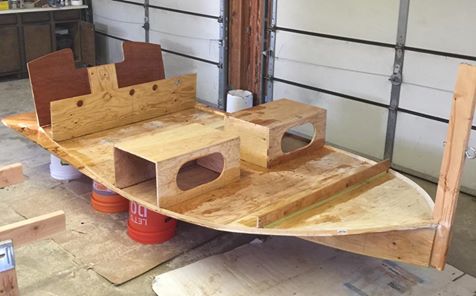 My miniature tugboat.
Alan
---
Pointy Skiff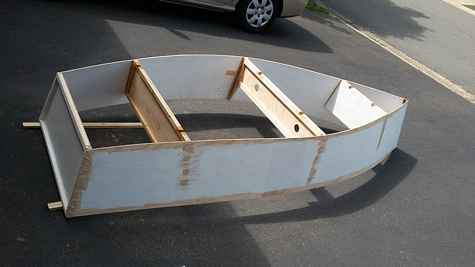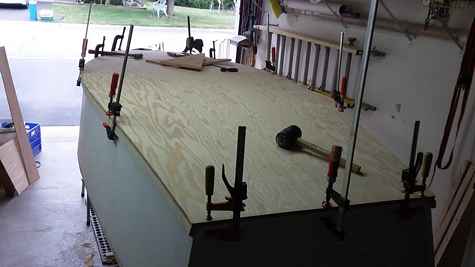 Here are some of pictures of a Payson 10 1/2 foot Pointy Skiff I built for my nieces, nephew and their kids. Next year something in 'stitch n glue', for me.
Paul
---
Venezia 525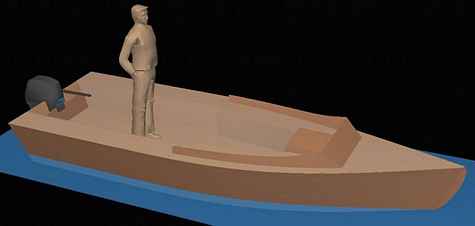 Venezia 525, my first motor design. I try to make it my own way.
*****
Yakyak 365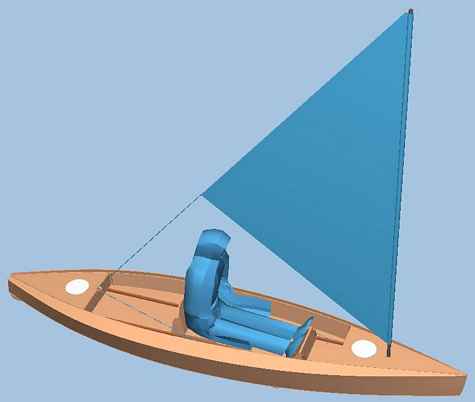 New summer work! Yakyak 365 12 " Sit On top kayak with sail and daggerboard.
Jérôme Delaunay
---
Sleeping Accommodations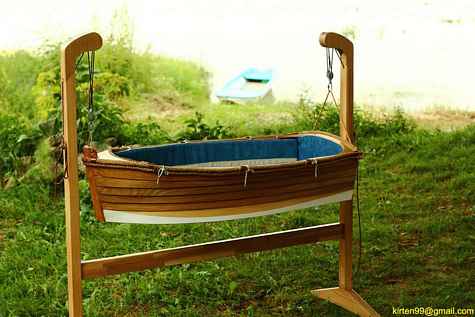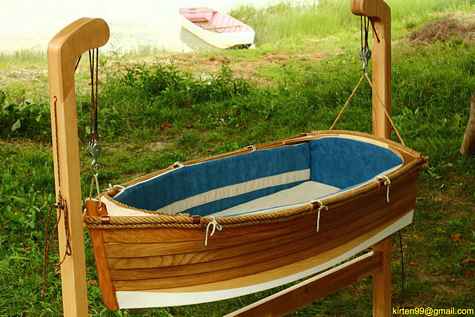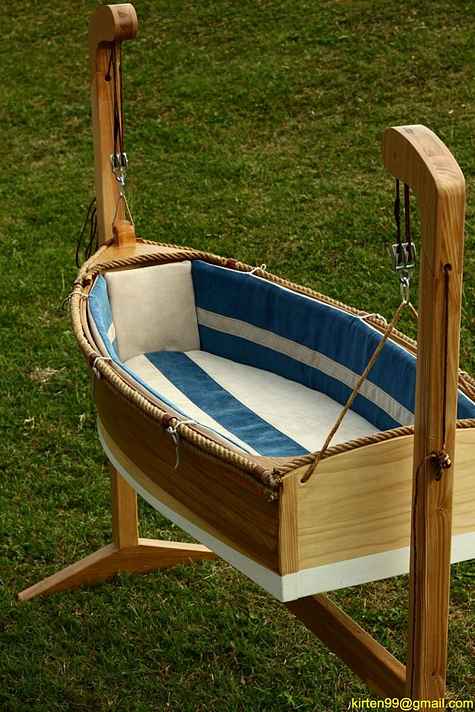 Petrovic
---
"Half Pint"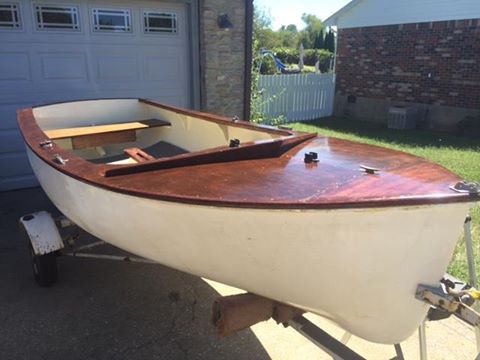 Well, making some progress on bringing my little Rhodes Robin "Half Pint" back to life. Not exactly a spectacular restoration job, but somewhat better than 60 grit. I confess that I have been adding flotation. Apparently back in the 60's if you owned a little boat like this you were expected to keep it upright.
David