Rhum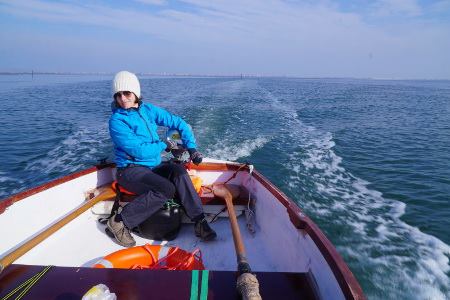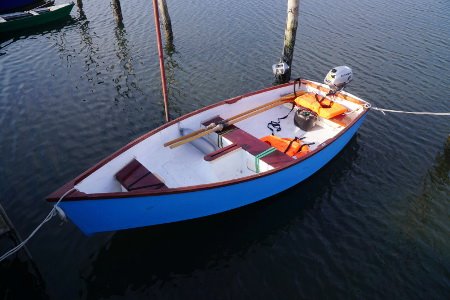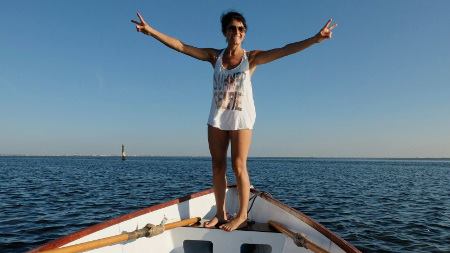 Just received pictures of Matteo and Chiara Sandi's Rhum dinghy:
Hello Paul, We had a great time building the Rhum and even more roaming around Venetian lagoon. Today was the first time with an engine. Rowing is fantastic (in September about 15 km a day for us beginners and we didn't die!) and today's motoring was relaxing enough.
Paul Fisher
---
---
Ruth
Took advantage of the worst winter of my lifetime to launch my latest foam kayak design yesterday. Clownfish is an eight foot kayak built the same way sawfish is. I designed the boat for kids and lighter adults. my oldest tested the boat and loved it, at 5' 2" and 100 lbs, she was the target size. I tested the boat and found my 180 overloaded the boat, but not dangerously.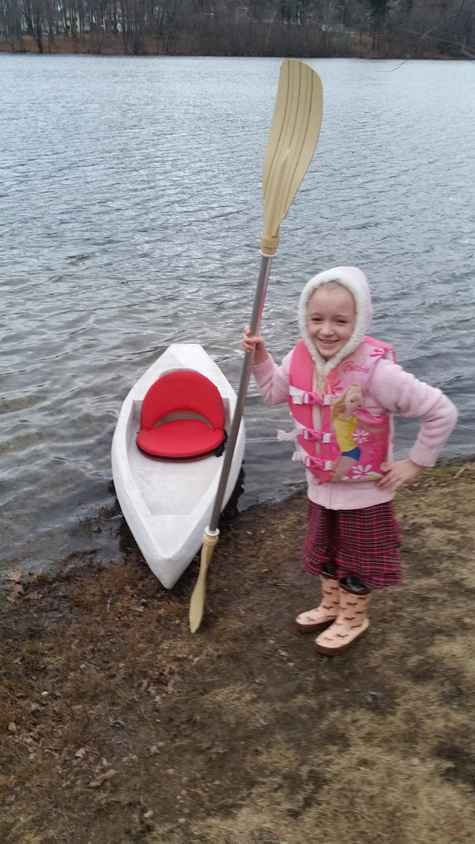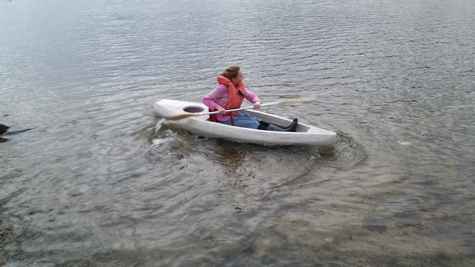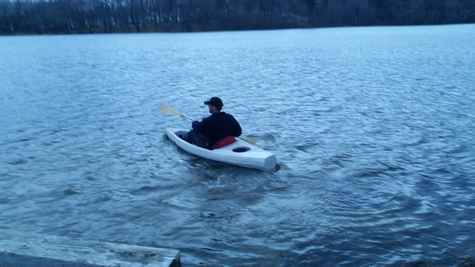 Josh W
---
 First Sawfish From Another Builder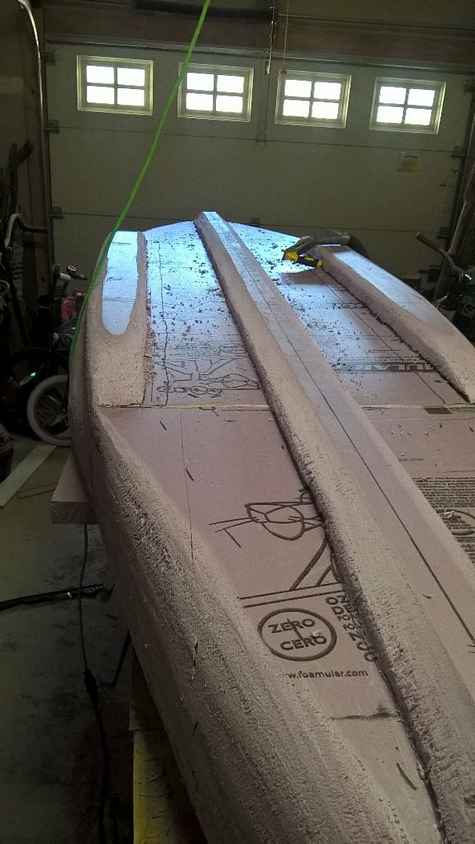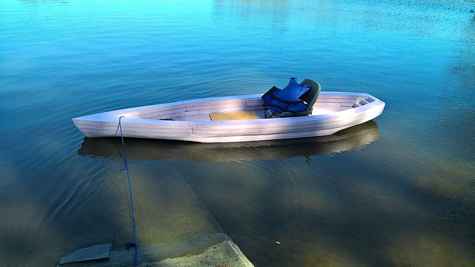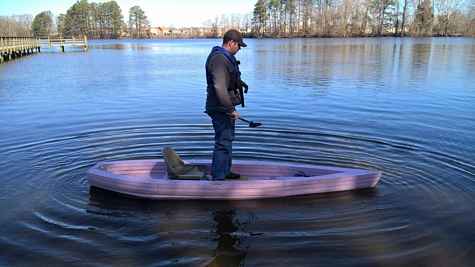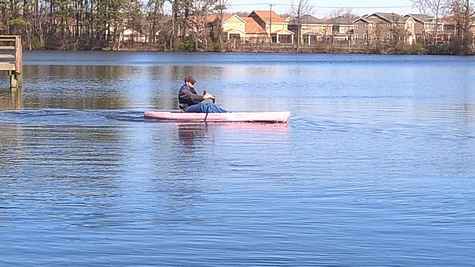 Received these pictures in the comments on my sawfish instructable, the builder says he's copying those "Cadillac " fishing kayaks in foam. He hasn't coated the foam yet as he wanted to test the hull shape. After the float test he is very impressed with the stability. He's 6' 5" and found the boat handles his height and weight just fine. I thought those strakes might cause drag, and he confirmed that the hull stops gliding quickly. They cause the hull to float 2" above the water. I've made some suggestions for a slicker shape, we'll see what he tries.
Josh W
---
Trimaram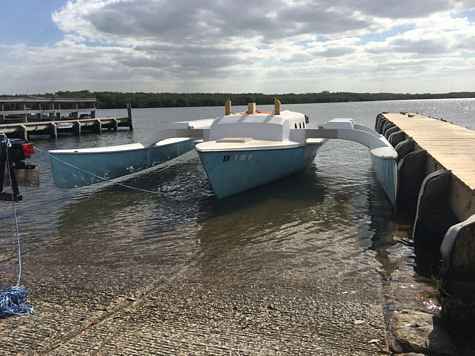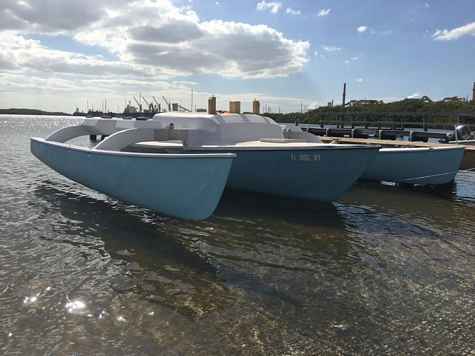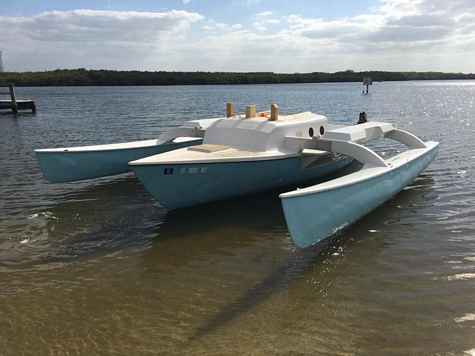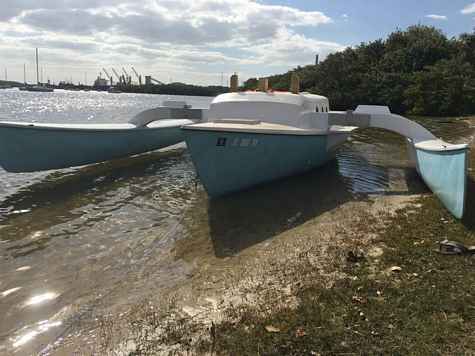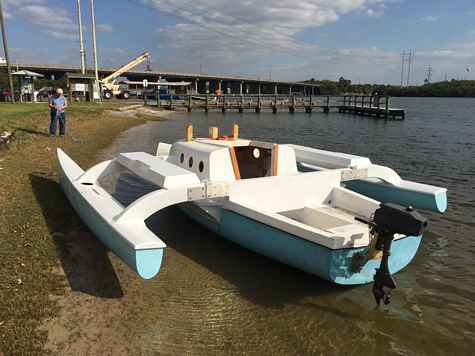 A major milestone for my trimaran build. I dropped her in the water for the first time today to she how she floats. I could not be happier. She looks great!
It's a Macgregor Venture 21 monohull and a Hobie 18 catamaran I combined together to create a trimaran.
Travis
---
FBB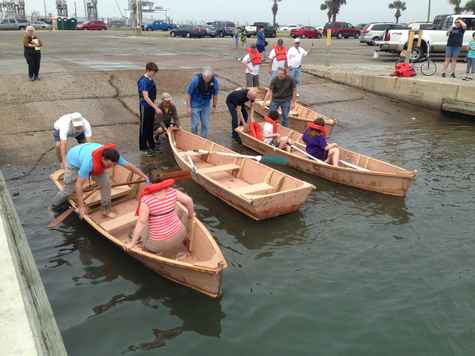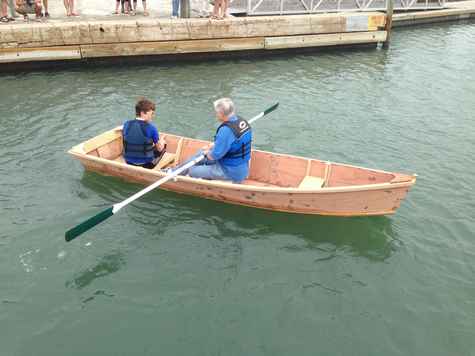 Here are photos from our very successful FBB and launch.
Frank Coletta