Piccup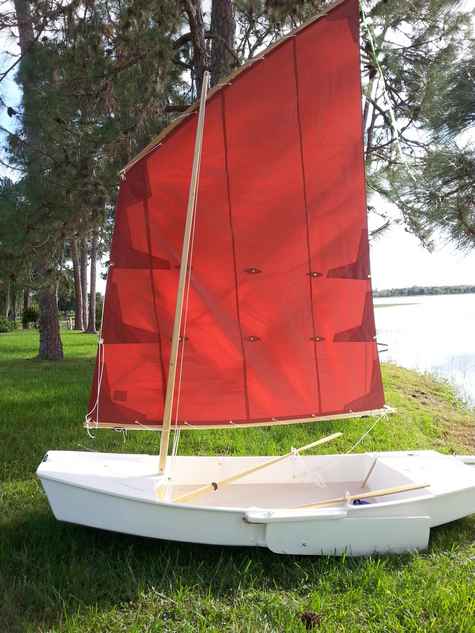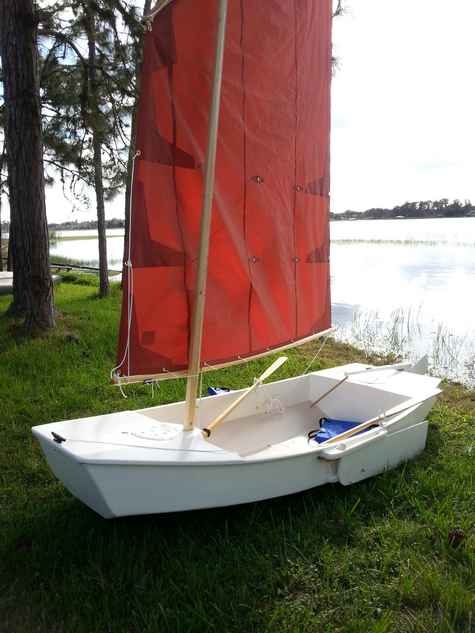 This is my recently launched "Piccup" with it's beautiful Duckworks sail. I couldn't be happier with that sail. Thanks!

Lee
---
---
Ruth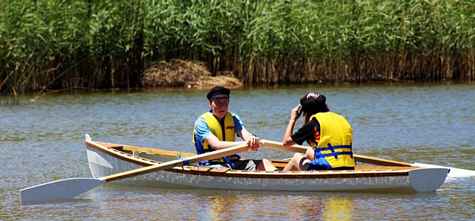 Just completed - a Ruth wherry, built by a high school class in the middle of the Australian Outback. 
Dave Gentry
---
A Lightweight Jon Boat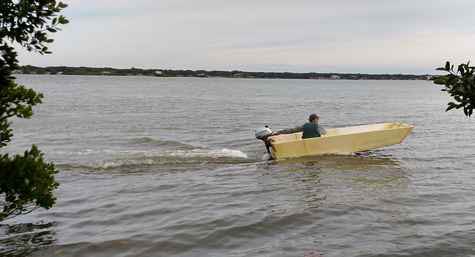 I'm a long time reader but a first time submitter. Here's my first boat: First design, first build, first launch.
The final design was a simple jon boat, loosely based on Bolger's Skimmer. It's formed from flat panels of 2 inch thick, 1.0 pound per cubic foot, expanded polystyrene. After careful calculation I decided I could increase the length to 10.5 feet and still bring it in under 50 pounds (plus paint). Actually, my calculations said that it would come in at 42 pounds but I added 20% for "stuff that comes up."
Toad performed nicely with the little Honda. I took her out alone for the first run. She appeared to be semi-planing at full throttle. With both Rich and me aboard, she handled the confused seas and powerboat wakes with aplomb. I needed about half throttle to reach hull speed. It turns out that square, flat-bottom Jon boats are more capable than I imagined.
Rick
---
Skeeter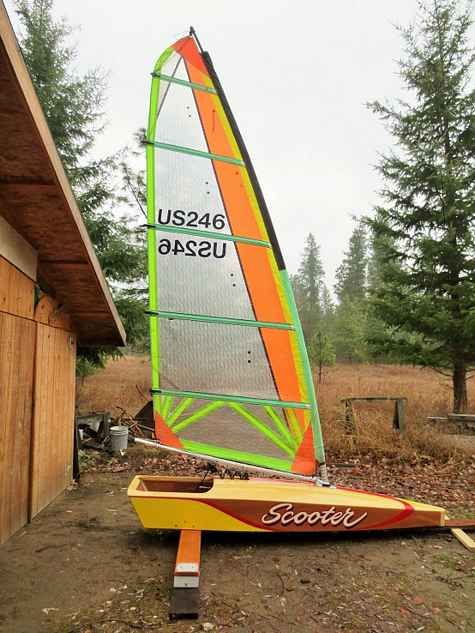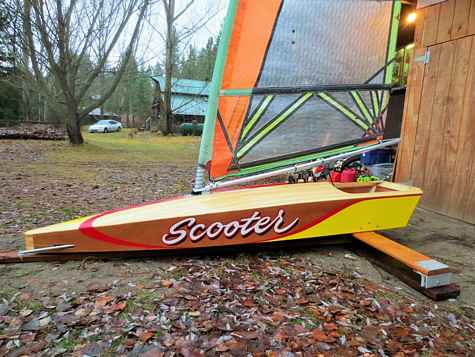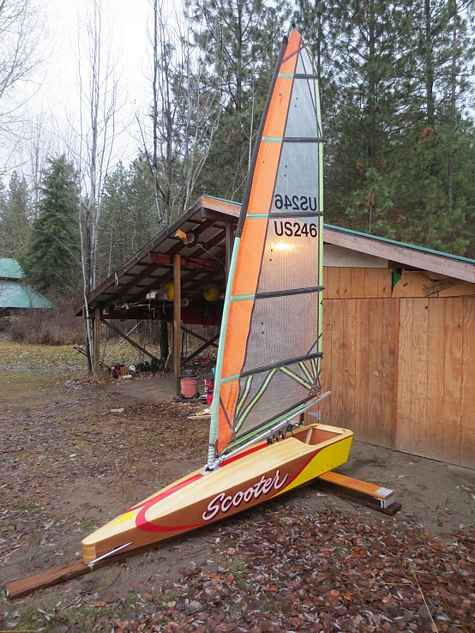 Did the final assembly today. Started this project early October, spending weekends in Rollins, working in the Montana Wooden Boat Foundation's glorious shop, under the tutelage of my sailing buddy, John Eisenlohr, who designed this lovely machine, and graciously contributed mightily to the boat's rapid build. I'm absolutely thrilled with the finished product, just need ice! Very warm here in Spokane, will be chasing ice across Montana with John in the coming days. He too has a new boat under construction, a solid wing powered C class Skeeter that looks like a dragster, and will most likely perform like one! And 5 more Mini Skeeters, like mine, are currently approaching completion in MT, an instant fleet!
Wish us all cold temps, snow free surfaces, and breeze! Not too much to ask for is it?????
Built from plans duckworks.
Dave Farmer