Artemis Sailing Canoe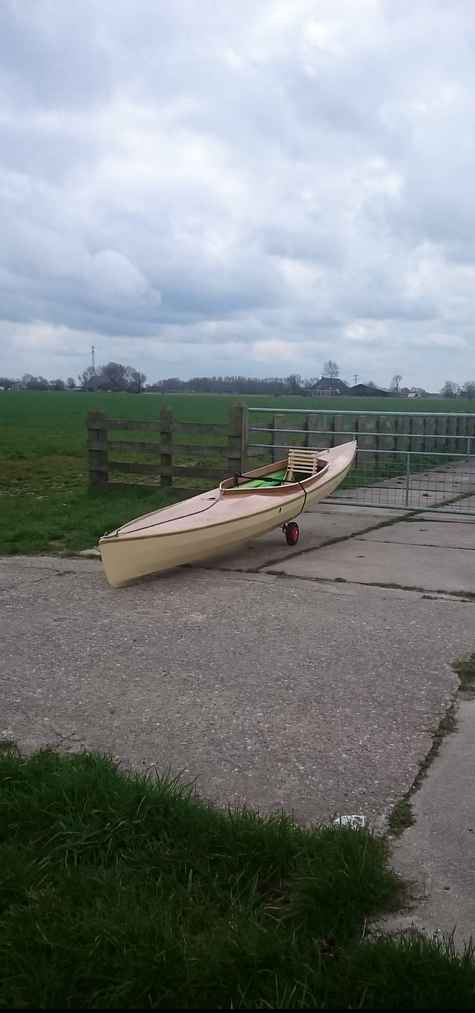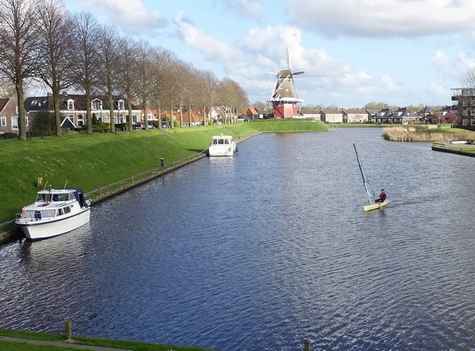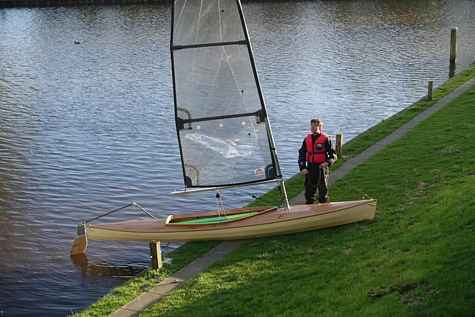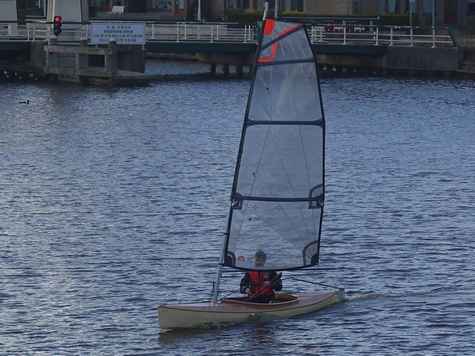 I just splashed the canoe I built last week. It is a sailing canoe to a design of Axel Schmid from Switzerland.

My last boat was a foiling moth. I needed more fiddling with boats so I built this one (building a foiling moth is beyond me). The sailing canoe is skinned with carbon, more carbon, Kevlar and glass on the inside. Glass for that wooden boat look, Kevlar for impact, and carbon for stiffness around the mast area. The sail is an experimental sail from Michael Storer.
I got the canoe on a plane for the first time out, hope to do more of that!
The purpose for the boat will be doing events, especially adventure races. Since my style of racing wasn't there yet, I started Raid Extreme at the Lauwersmeer in the Netherlands, any takers?

We have 20 participants now, there are still 5 places left...
I'm blogging about the build and future adventures.

Not too much blogging though as there are thousands of small details to finish!

Koos
---
---
Toto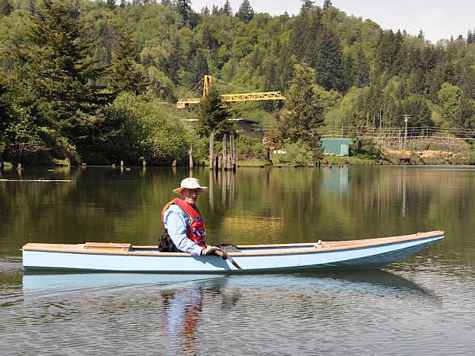 We were lucky enough to have a few warm dry days during our "Coots" gathering at Toledo, Or in April on the Yaquina River so I was finally able to launch my new double paddle canoe (its all over now) Baby Blue. The Jim Michalak designed Toto is very sleek looking and paddles nicely. I am trying to get in shape to paddle most of the Willamette River this august and this was a good start. I even slept in it one night and was reasonably comfortable but slightly uneasy. I was still dry when I woke up so that was a relief, ha.... and damn it looks good. Picture by John Kohnen who always has his camera ready. Thanks for all you do for us boat nuts.
Jim Pettycrew
---
Slingshot 16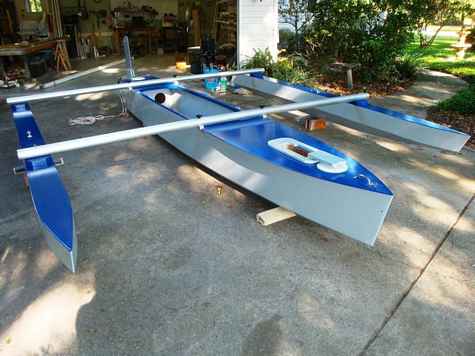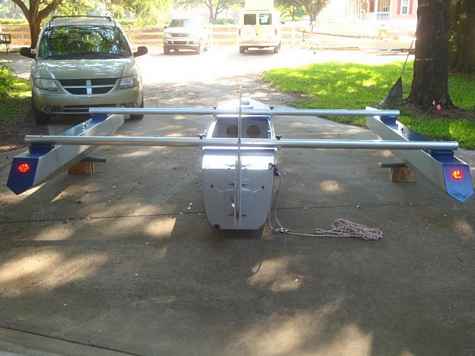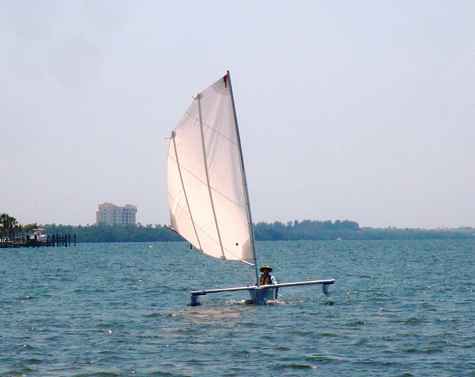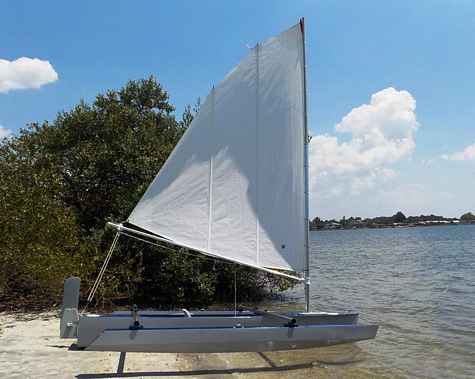 GPS showed 10.6 mph (beam reach) in 8-10 mph of wind. Not too shabby! But that's with one aboard. Only managed 8.4 mph with 2 aboard. In any case, Jeremy Eisler's 2-seater Slingshot 16 is ready for delivery, and passed its sea trials with flying colors. And it comes about better than any boat I've ever built. Call it luck, or call it "skillful design." But this is an awesome little trimaran!
Frank Smoot
---
Praokayak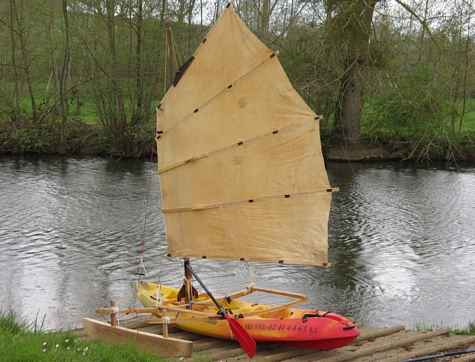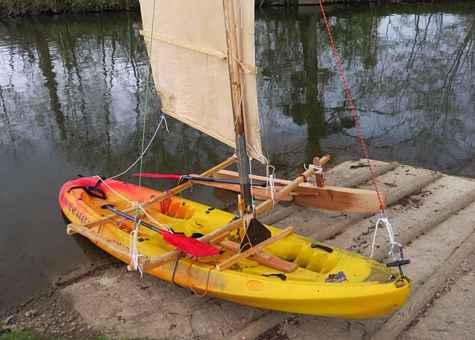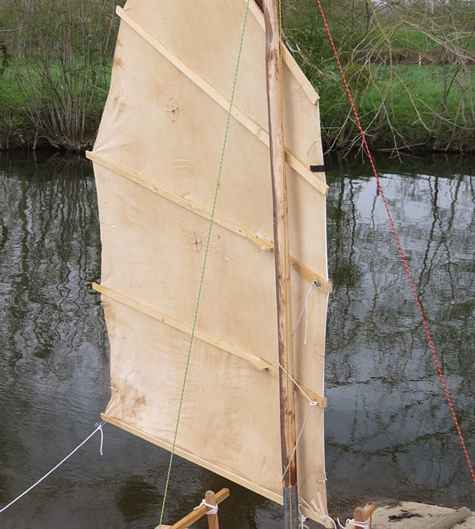 First sailing with my "praokayak" on the river near my home. Recycling 0$ project, all from wood offcuts from the barn. Sail is an old strong bed sheet. Sail nice, goes upwind with a small leeboard. But the paddle rudder is not very efficient.
Jérôme Delaunay
---
Zest
Here is another short clip of my 14ft singlehanded dinghy Zest. We built this boat in 2 days. You see it here sailing Sunday lunchtime, it was just sheets of ply Friday.
Although designed for racing you don't need to be young and agile to sail it, I'm fat and 60+ However I am now developing a 2-3 person cruising version, Rascal, which will have a wider hull and thus no need for the wings. But I'm keeping the self draining cockpit as that is such an important safety feature for all small boats. A small storage cuddy forward, something like the Oday Daysailer. Even so it will still be a very quick build. The rig will be from a 420, Snipe or similar dinghy which are readily available at low cost. Plans will be available from Duckworks later this year.
Richard Woods
---
Joansa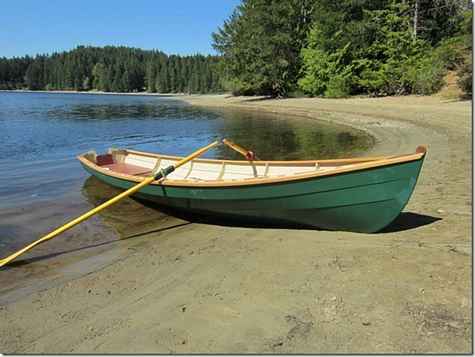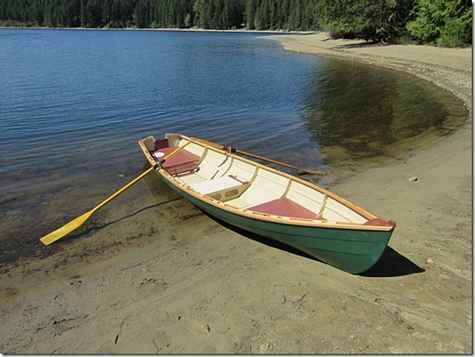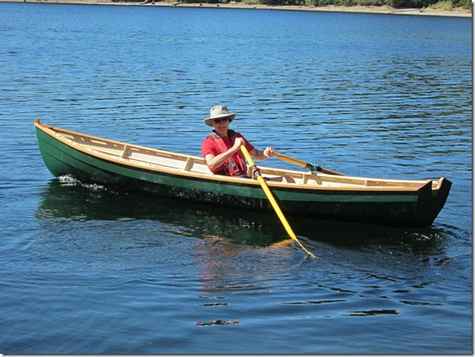 Yesterday saw the launch of my John Welsford designed Joansa.
I built this boat over winter on Vancouver Island, BC, Canada.
I followed the plans pretty well, except for the seating areas which are also the tops of the floatation tanks, fore and aft. I made a sling seat instead of plywood for the main rowing position.
Gerry Lavoie
---
Duckworks Sails on Howard Chappell's Chesapeake Sharpie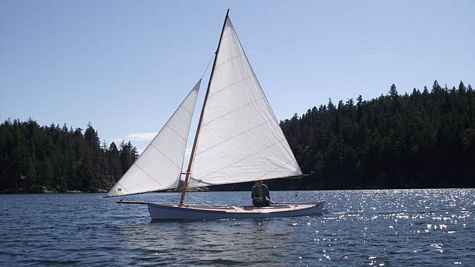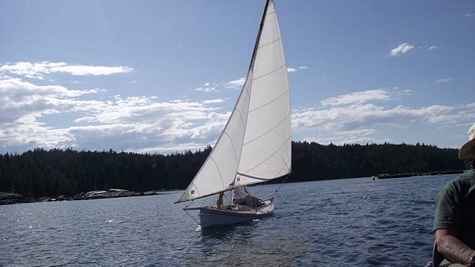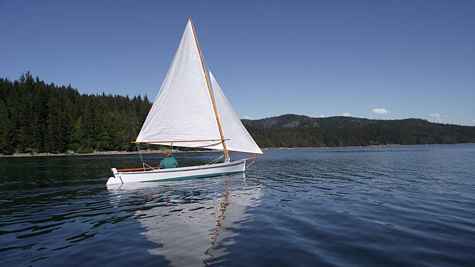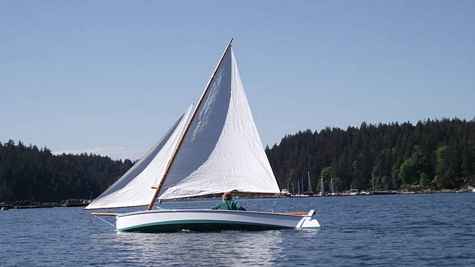 Here are a few photos we took the other day of our Duckworks sails at work. 
As you can see the boat moves very easily in this light air and in a breeze becomes a rocket!  To our surprise and delight it will point and track up to weather like a modern boat; all this in no small measure to the quality of the sails supplied by you.  

Many thanks to Chuck and Bill. 
Jon Knowles
---
Cuddy Strike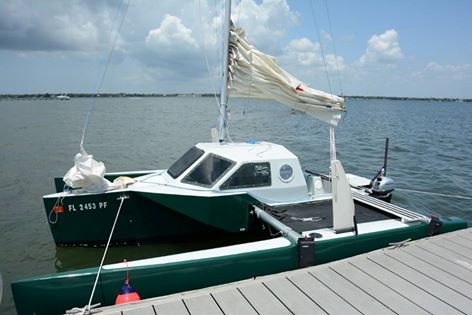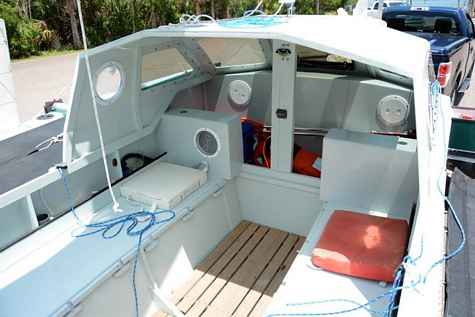 I just got these photos of the first long cuddy Strike 18 that I've seen. He's another to use a Nacra 5.2 as a basis The owner reported "My Strike 18 was launched and sailed on April 18. We had great weather, winds about 10 knots and sunny. The boat performed very well with estimated speeds in the 7-8 knot range. Thanks again for all your help throughout the build.
Richard Woods