A great many boats have been christened this month so here is an extra Splash.
Saturday Night Special (SNS)
Kristen and I took the SNS for a first sail today! We had winds around 15 mph, and I came up with a name for the boat, Mustang! She is wild at times, but when you get her under control, fast! The lakes around here are all closed due to being inundated with flood waters. The only place we could find to launch put us on a lee shore and we had a terrible time trying to launch and dodge trees that were out in the water due to high water level. After MANY attempts we got going, the difficulty we had was magnified by this being a new boat and having not sailed in a pretty good while. Once out the boat handled the beat out of the cove just fine, so we were confident to try our hand at running. While doing so I decided to raise the centerboard and while I wasn't paying attention we got broad sided by a good size wake. The boat heeled way over one way and then the other, knocking me on my behind, as I had been squatting in the rear. So, she seems a a little tipsy.
We got through that and sailed down wind from there, pretty fast, but with some rockin' and rollin' like my Bobcat used to do. To weather again and she is pretty predictable even in these winds that are gusty and shifty (we do have one reef in). At one point during a tack we got hit with a strong gust and shift as we came onto the wind after the tack, I wasn't quite ready and we heeled a good bit, I let go of the sheet, but it didn't go out, because the leg I was holding myself from falling overboard with, was on top of it. It took me what seemed like forever to figure out how to get that rope out from under my foot. All the while the boat is laying WAY over, right at the point where about a cup of water made it's way into the cockpit. After we got the sheet loose, I realized how impressed I was that she went down like that and then stayed there. Sso she seems to have a lot of ultimate resistance to capsize. We sailed for about two hours and put her back on the trailer. The conditions, my lack of recent experience, poor seamanship and some needed adjustments had worn us out in a hurry.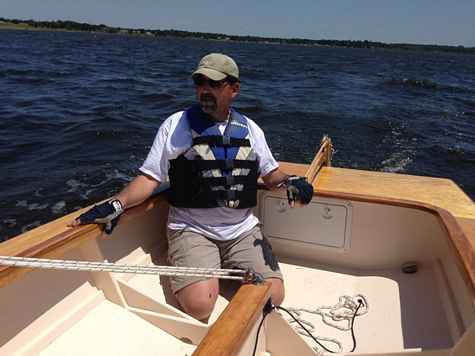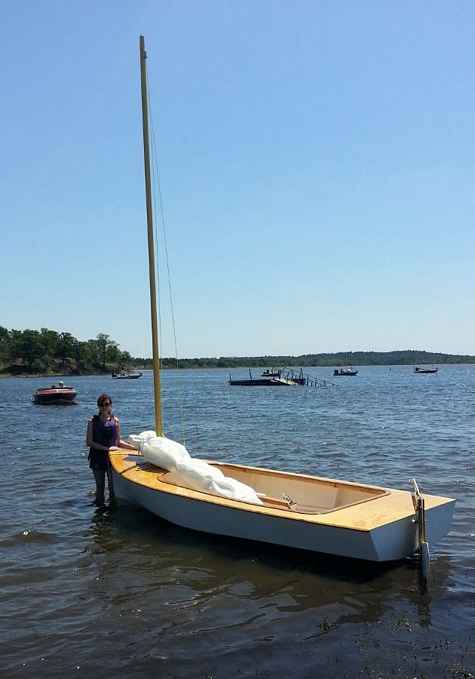 We plan on taking her to Magnolia Beach next weekend and trying to get some serious time in the cockpit.
Bobby Chilek
---
---
Sail and Oar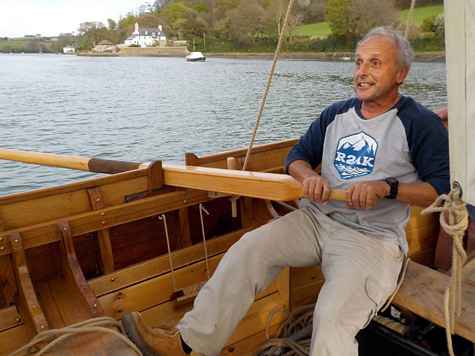 I have had an interesting weekend. On Saturday I was out on one of my production boats, the Transit 38 catamaran. Just launched, we spent the day fitting some very expensive carbon sails, but sadly it was too windy to actually use them. But this video gives an idea of the room below.
Then today I was out on a real "Sail and Oar" boat for its first sail/row. I cannot say much, confidentiality clauses are in play, but you will hear all about it over the next 12 months. Suffice to say it will be sailed/rowed a long way, once we have the bugs sorted. As you can see I used it as a training row for the R2Ak, and the oar lengths need refining!
If you think sailing is easy and relaxing, try a 18C replica dipping lug schooner short tacking against the tide! We will be out again tomorrow, rain and more wind is forecast, so yet more R2Ak training.
Richard Woods
---
Toucanoe
Maiden voyage.
Perttu Korhonen
---
Kayak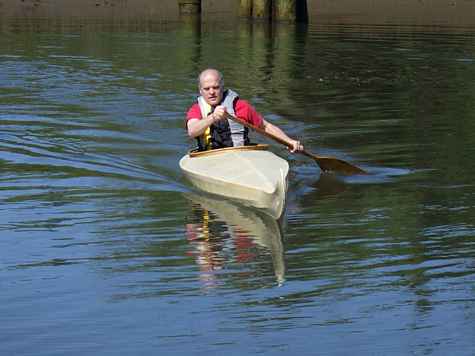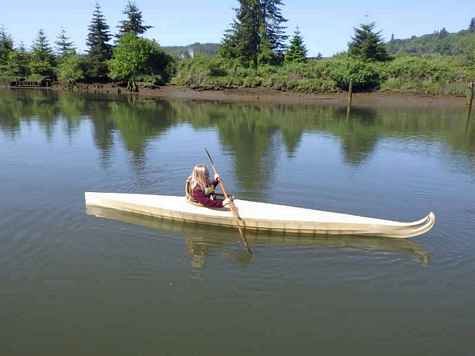 I am insanely proud of the kayak we've built at the Toledo Community Boathouse.
Andy Linn
---
Pond Worthy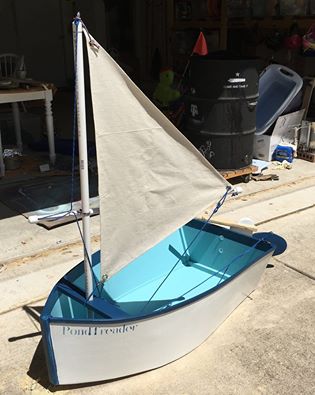 I got asked to build a prop for a kid's play. Decided I'd make it "pond worthy" 4'x25". Had a lot of fun experimenting on this one. Going to wait until after the play to put her in the water. I'm hoping the sides are rigid enough with the curve that the lack of bulkhead won't be a problem.
Jeremy Kelley
---
Saturday Night Special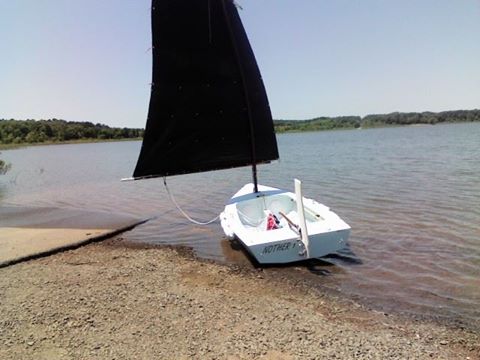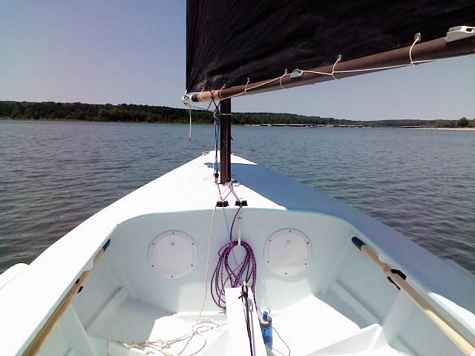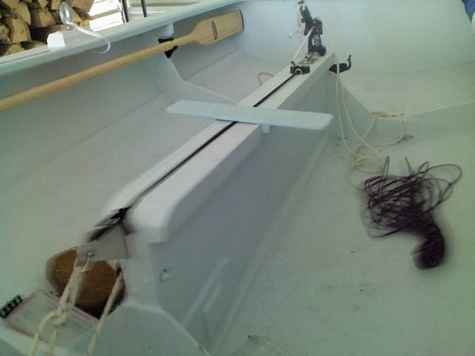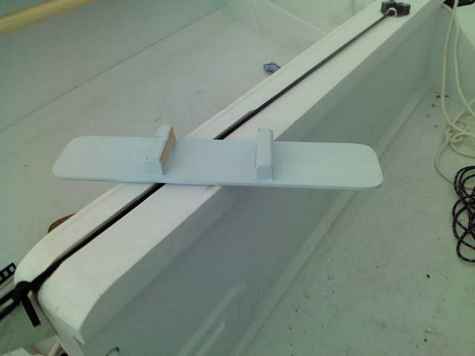 Here are the pictures from my launch day. I have also included two pictures of my rowing thwart. It is made of a piece of 9mm plywood. Custom fit to my bottom. Worked very well.
Byard Miller
---
Clownfish
Splash of the second Clownfish foam kayak for kids and lighter adults.
Josh