Norwegian Gunning Dory 'Bodil II'- Butler Design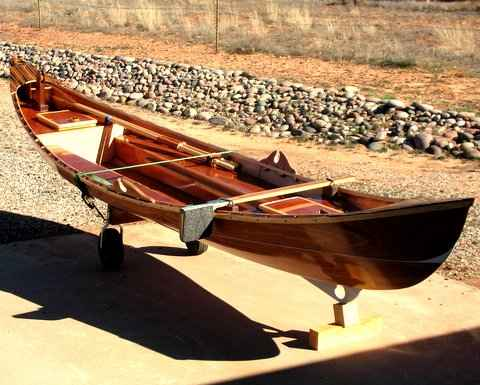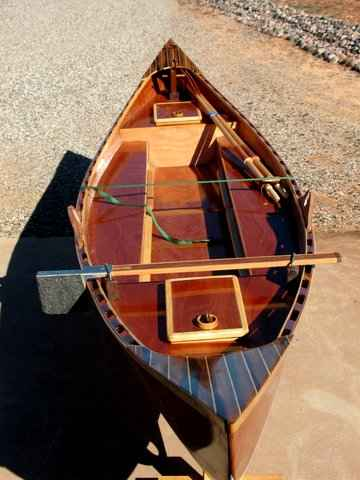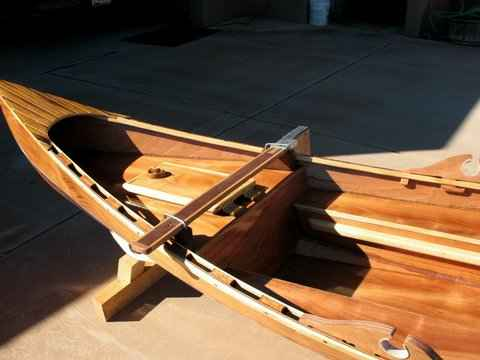 She is complete. Launching will have to wait until night frosts stop. Meanwhile some notes:
I stuck exactly to plans with the basic construction. She came out in perfect proportions.
Variation - breast hooks. Used 200 year old teak, felled in India in 1932 and used on HMS QM decks. (Salvaged by me years ago when she first arrived in Long Beach.)
Out and inwales are straight grain pine. Spacers mahogany dating back to our wooden boat days in 70's California.
Hatch frames and combings New Mexico straight grain pine. Hatches have gaskets and compression latches, which I made from brass fitted with rubber 'O' rings.
Oars straight grain pine - design supplied by Chuck L.
Still missing are access hatches in the side compartments. I tried my best to avoid all use of plastics, but just did not feel like tackling two more hatches. So the plastic ones are on their way from Duckworks. Maybe the lend themselves to Okoume covers.
The boat name is cut out from brass plate with a jeweler's saw, and mounted on red lacquered teak plates.
The outboard side mount bracket is laminated from mahogany, straight grain pine, Okoume and hand forged aluminum plate.
I am quite happy with the final result. Have conducted balance tests with 8 small sand bags against the 30 # outboard, on dry land. I certainly understood your points on ballast, and remember the tenderness of my very first kayak in 1944. The body's response to boat movement becomes automatic. How all that will work out at my age remains to be seen when I first go to a real lake and take wake from a powerboat. It certainly is a wonderful project, and if the boat proves too much of a challenge, I intend to build another one with a little more weight and freeboard. The launching wheels permit my handling of the boat with one hand. That will not change much with the addition of another 100 pounds of boat.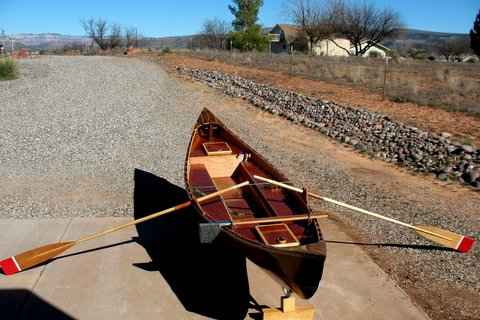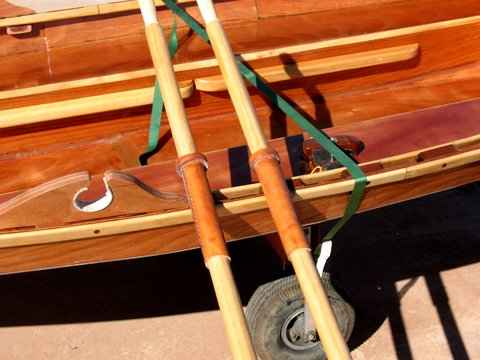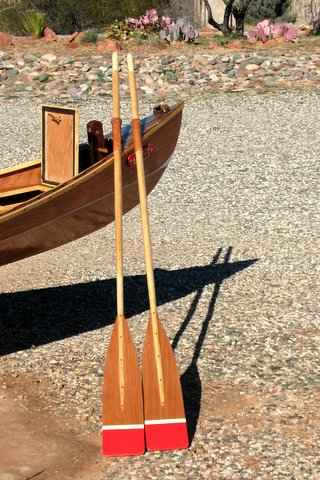 Paul
Here's a link to the plans:  
butlerprojects.com/boats/norwegiangunningdory/index.htm
---
---
AF4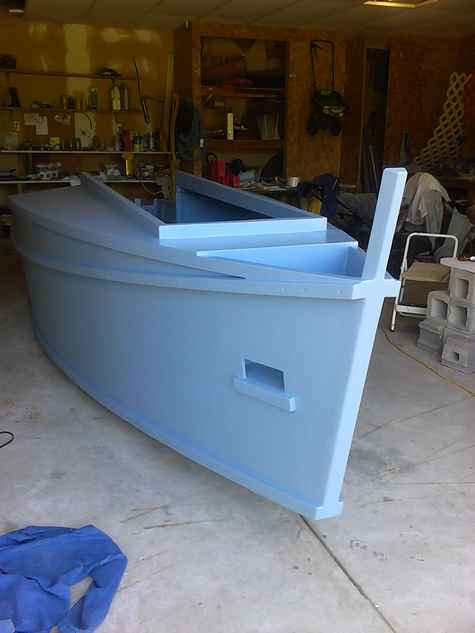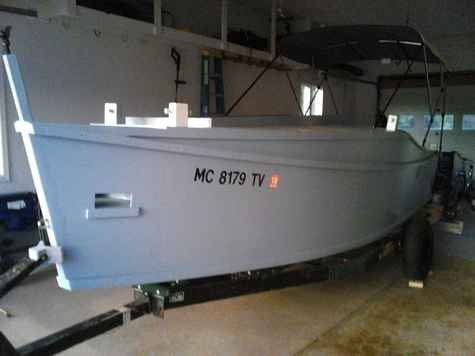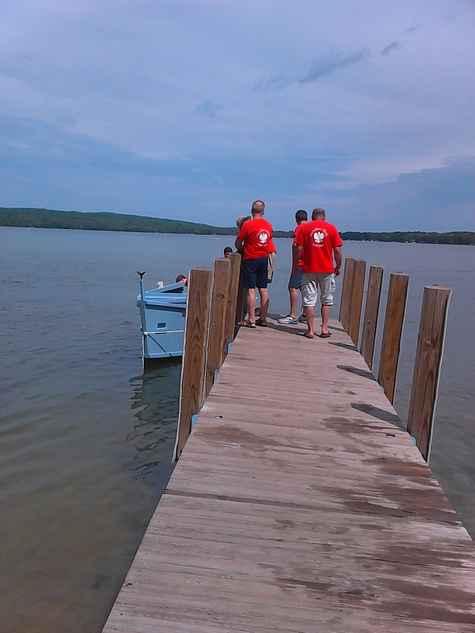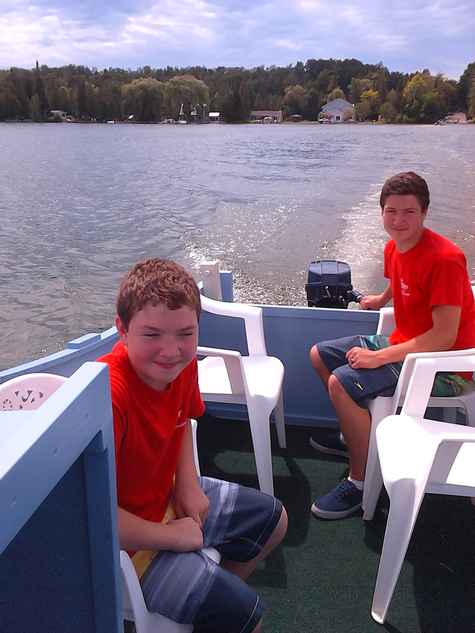 Thought I would send some pictures of boat. Winter here, send more this summer, boat is great, really fun to build and boat with. Only one of its kind on the lakes, real eye catcher.
Bill
---
Esk 17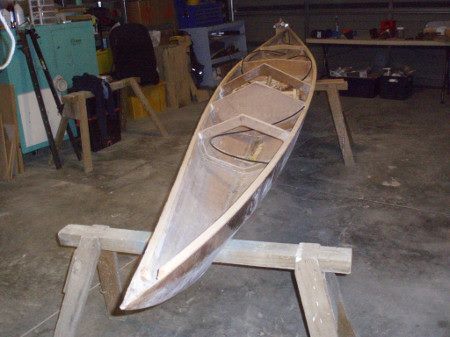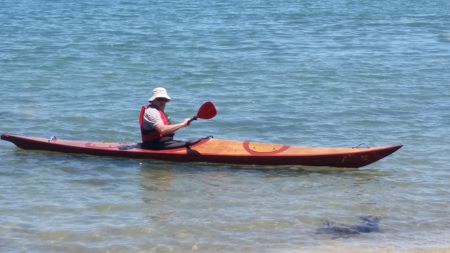 Another Esk kayak hits the water - this one by Rob Causer in New Zealand - "Hi Paul I thought I would send you some pictures of my completed Kayak handles brilliantly. I have modified the design slightly but essentially the same boat lovely lines and very stable. Cheers Rob."
Paul Fisher
---
Little Egret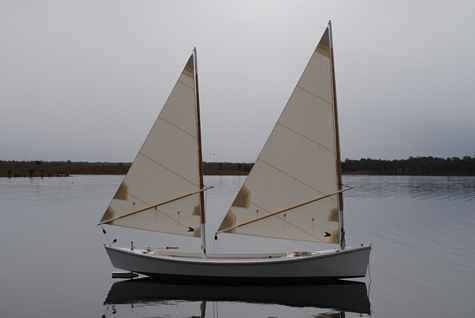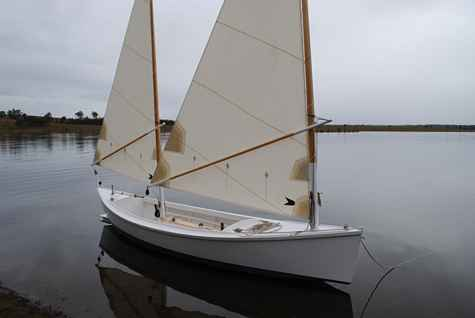 Ross Lillistone recently launched this "Little Egret", a diminutive version of the Munroe classic "Egret". Plans will be available at Duckworks soon.
Chuck
---
"Foamy" Launch
I guess I can't delay any more. I built another foam boat last year; an 11' 9" pack canoe weighing 19 pounds. I even gave it one coat of paint before its launch on January 2. Then the weather turned nasty and I haven't done as much testing as I'd prefer. An article will be forthcoming - but here's the launch video:
Please ignore the sound - GoPro!
Rick Burner
---
Flint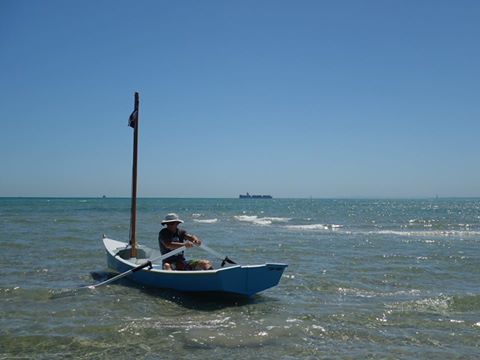 I have just launched a Flint dinghy after 2 & a half years, or so building it. Thank you very much Ross for a great set of plans and a really clear, educational instruction manual. It has been a very enjoyable experience building it. I made some changes to the foredeck to make a freestanding mast, all my own responsibility, of course Ross. I am waiting on the sails at the moment but have been rowing a number of times. A very pleasant pastime anyhow. I will post some more photos when sailing.
Robin
---
Flint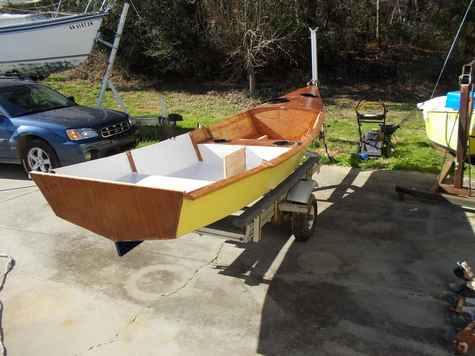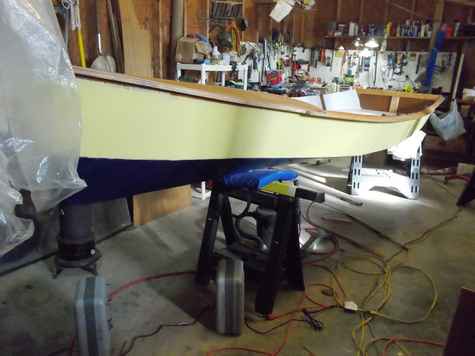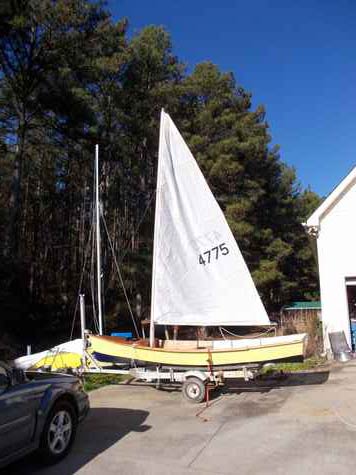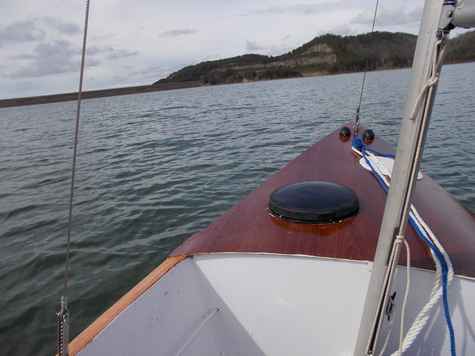 I wonder if anyone actually finishes building a boat? Still fitting out. But, she's getting wet.
Scott Henderson
---
First Mate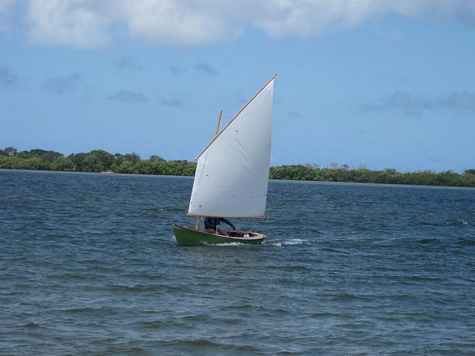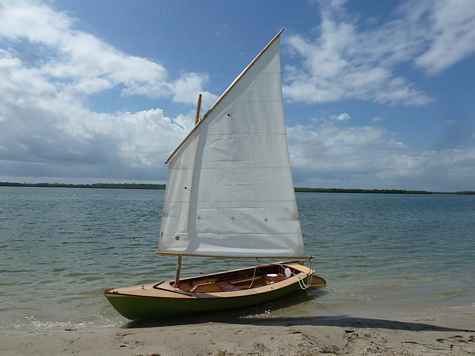 First Mate Evie launched Friday Very Happy Man, sailed beautifully.
Paul